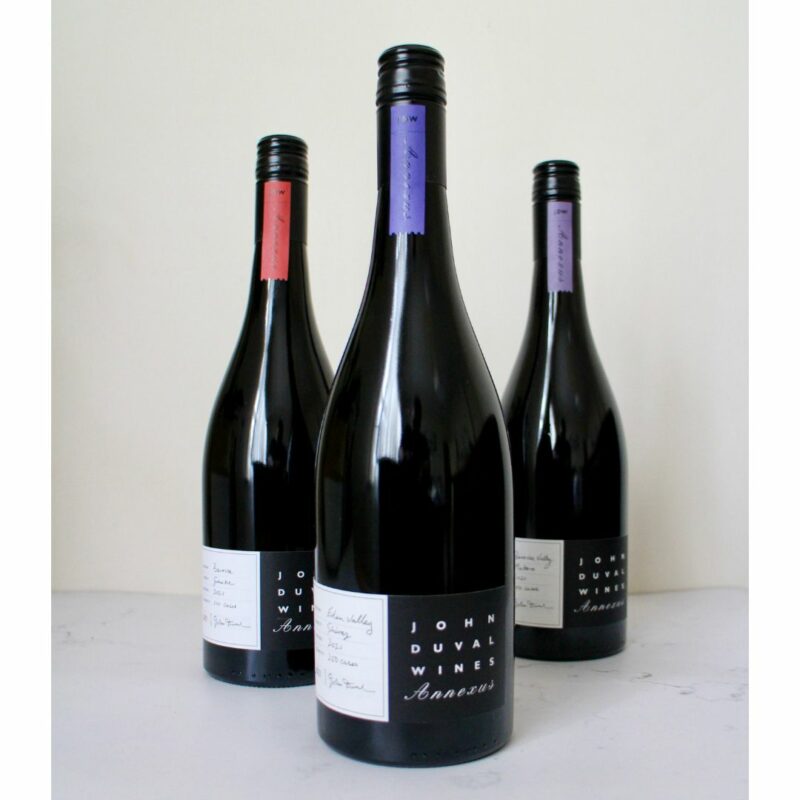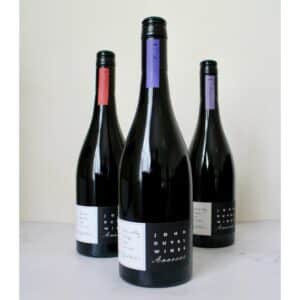 Annexus definition: Attached, linked or joined to; highlighting exceptional elements of Plexus from outstanding vintages.
The first Annexus was borne in 2013 when we got access to an amazing 1858 planted grenache vineyard in Eden Valley. The vineyard, grown on lean, granitic and quartz-based soils produces a structured expression of grenache, but also one of undeniable fruit purity and elegance. The first few Annexus Grenache releases were based on this vineyard with a portion blended from other exceptional grenache sites. In 2021 we have once again sourced fruit from this iconic vineyard, but are proud to release it as a single vineyard expression. A long lived, complex grenache of the highest quality. Only 100 cases made.
In 2016 we introduced an Annexus Mataro into the lineup, the first time John had released a straight varietal Mataro (mourvedre) in his near fifty-year winemaking career. After working with the vineyard's custodians the Scholz family in Light Pass since 2003, we finally felt conditions were right to recognise this centenarian vineyard. A true expression of place and vintage, the Annexus Mataro expresses all the earthy structural notes we have come to love from this variety. The 115 year old dry grown bush vines are always low yielding, but the cooler, elegant 2021 vintage has produced a wine of lifted spicy, savoury aromatics, a precise focused palate and a wine suited to pairing with slow cooked and flavour rich dishes. 250 cases made.

In 2021 the Shiraz from one of our key Eden Valley vineyards was of such an exceptional quality that we felt compelled to highlight the site and grower and expand the Annexus range. We welcome the 2021 Annexus Shiraz to the range to complete our 'deconstruction of the Plexus SGM – the Annexus' each highlighting exceptional elements. The vineyard is owned by the Severin family and farmed by the Knight family in the Mount McKenzie sub region of Eden Valley, home to beautiful big gum trees and ancient, rocky granitic soils. The vineyard has long been a key resource for blending components of our Shiraz wines, adding that all important Eden Valley lift, spice, plush blue-fruit and mouthwatering acidity. Debut vintage: 250 cases made.