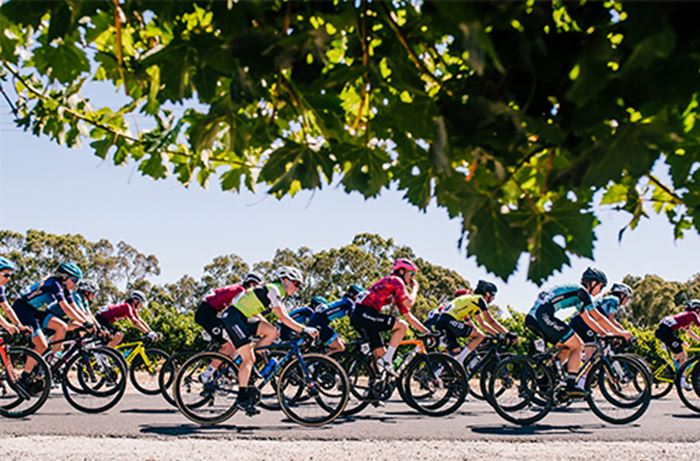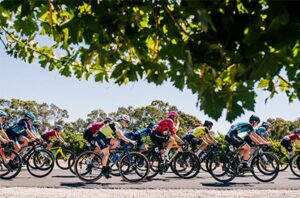 This Sunday sees the return of the much loved Tour Down Under - Festival of Cycling to the beautiful Barossa with the Women's Ziptrack Stage 1 taking place in the southern Barossa.
For those who are planning to visit the Barossa by bike, we have asked long time friend of John Duval Wines (and our former Finance & Admin Manager) Kate Shelby-James to share her favourite way to discover the Barossa on two wheels. Kate has since founded her own successful Pilates studio here in the Barossa and keeps many of the JDW team limber. Being a keen cyclist Kate has also worked closely with the team at Rapha during lockdowns to come up with specialised Pilates sessions for fellow riders around the globe.
One of Kate's favourite parts of the Barossa is riding through the back roads in Eden Valley, behind the hill climb that is Menglers Hill. Eden Valley is also home to some of our key Shiraz and Grenache vineyards and is always one of our favourite places to visit.
To ride up Menglers Hill you have two options, you can either take the shorter route up the front of Menglers Hill for a challenge and climb as well as a quick stop off at the lookout, or spin yourself up the back for a longer ride along Long Gully Road. Once you have made it up Menglers Hill, head south down Tanunda Creek Road where you will need to keep an eye out for the resident roos.
At the end of Tanunda Creek Road you have two options depending on how far you want to cover, if you turn left you head back down the stunning Flaxmans Valley Road which will lead you back into Angaston and coffee. If you take the option to turn right you will descend left down Seven Steps Road, a great straight stretch of quiet road that will mean you can enjoy the descent. This leads down to the Eden Valley Road, turn left at the end to head back into Angaston.
For a post-ride coffee, Kate recommends Casa Carboni or Hive in Angaston or Delikatessen @ Artisans of Barossa on the outskirts of Tanunda.
Happy cycling in the beautiful Eden Valley.