In preparation for the release of the 2018 Eligo Shiraz, we recently sat down with wine writer Nick Stock to taste through every vintage of the Eligo Shiraz since its inception in 2005. This gave us a great insight into the evolution of our flagship Shiraz and reiterated to us its ageing potential.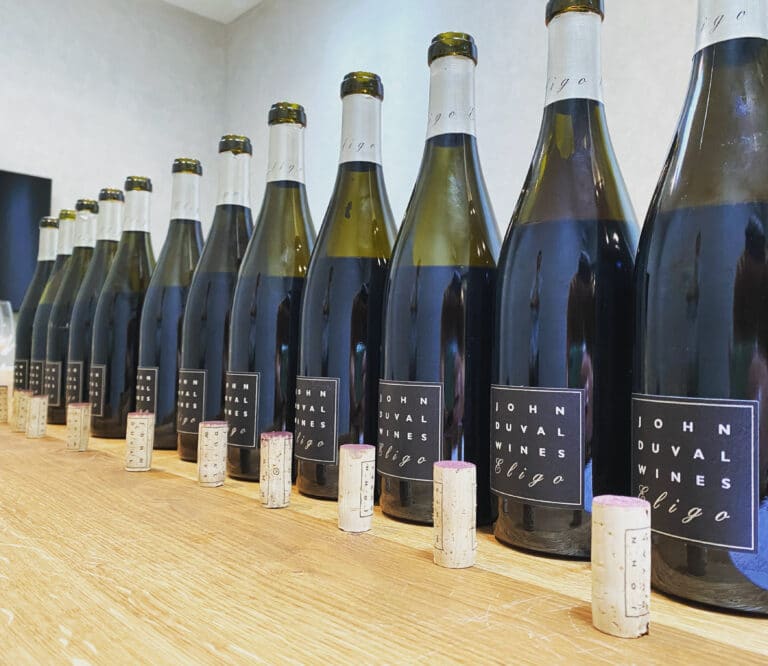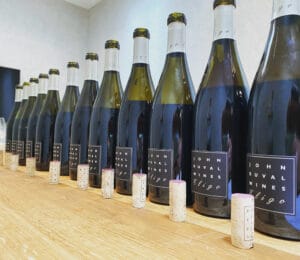 2005 Eligo - This is the first Eligo made and sits right in the zone, with still-fresh blackberry and red-plum aromas and flavors, as well as a spicy-chocolate thread. This has long, fully formed tannins and holds flavor long. A small 5% inclusion of Coonawarra cabernet here. 93 pts
2006 Eligo - Aromas of olives and earth with forest wood and fresh leather. The fruit is in the dried-blackberry and dark-plum zone. Some earthy notes, too. The palate has a dense tannin core with blueberry and tarry notes. The bolder end of the tannin spectrum here. Dark plum and blackberry to close. Parcels from Krondorf, Marananga and Light Pass. 94 pts
2008 Eligo - The first vintage to include Eden Valley fruit, this has a complex and spicy nose with aromas of blood orange and blackberry, as well as red and dark plum. Very tarry, strong typicity here. Very primary still, this is really fresh for its age. There's a wealth of rich and ripe fruit on the palate with supple, smooth and even tannins. Plenty of fresh ripe fruit in the core here – lots of blueberries and blackberries. Many years ahead. 96 pts
2009 Eligo - Aromas of ripe berries and plums, as well as raisins and plum pudding. Some pastry dough here, too. Shows the warm January and February heat. The palate has a meaty edge with grilled beef and beef bouillon, as well as rich, dark and blue-fruit flavrs. Plenty of tannins. A blend of 78% Barossa Valley and 22% Eden valley. 93 pts.
2010 Eligo - This has quite a fresh array of dark berries and plums with plenty of spice and some earthy elements, too. There's a fine, long and strong feel to the palate. Classy structure and the flavors hold so well. Good vintage. A blend of 75% Barossa Valley and 25% Eden Valley. 94 pts
2012 Eligo - The soil moisture of the 2011 growing season produced elegant and complete wines. The nose has distinctive Eden Valley spice and really attractive complexity, with a wealth of spiced red plums, blueberries and blackberries. The palate is long and elegant with a core of blue-fruit flavors. Impressive detail here. A standout vintage for Eligo. A blend of 51% Barossa Valley and 49% Eden valley. 96 pts
2013 Eligo - This has a wealth of blueberries and blackcurrants, as well as fresh florals and genuinely elegant, spicy complexity. The palate holds quite an intense line of assertive, unwavering tannin that carries rich, dark, powerful black- fruit flavors so long. A blend of 58% Barossa Valley, with Ebenezer coming into the mix, and 42% Eden valley. 94 pts
2014 Eligo - A strikingly herbal nose with rosemary, sage and other roasting herbs on offer. The fruit is in the red and dried dark-berry zone with some pink- grapefruit zest. The palate has quite long, driving tannins and a concentrated core of rich dark-plum and blackberry flavors. Sitting fresh and balanced. A vintage that ran hot, with lower yields, and then was punctuated by a significant rain event on February 14th. A blend of 83% Barossa Valley and 17% Eden Valley. 93 pts
2015 Eligo - A warm start to the vintage that then cooled down, and some rains in January freshened up the vines. This has aromas of blackberries, blackcurrants, red plums and raspberries. Freshly spicy and youthful with leafy tones, cedar and forest wood. The palate has impressively strong tannins that carry rich, ripe and long. A powerful Eligo with many years ahead. A blend of 74% Barossa Valley and 26% Eden Valley. 96 pts
2016 Eligo - A warm, early vintage that was saved by 40mm of rain in January. This has aromas of red plums and baked berries with cedary and leafy notes. Some eucalyptus, too. The palate holds a bold core of ripe dark-berry flavors with chocolate and plums. Chalky, fine-grained tannins here. A blend of 75% Barossa Valley and 25% Eden Valley. 94 pts
2017 Eligo - An elegant vintage with good soil, moisture and healthy yields. Ripe red- plum, blackberry and spice aromas and flavors here, all very complete. The balance of this wine is a real highlight. The tannins are sleek and carry rich, dark berry and plum flavors long. Chocolate to close. A blend of 74% Barossa Valley and 26% Eden Valley. 94 pts
2018 Eligo -The first Eden Valley dominant Eligo (70%) with the Barossa Valley parcel coming from Adrian Hoffmann's Ebenezer vineyard. From an excellent vintage, this has a very fragrant nose, with fresh roasted spices and a cedary-oak thread that opens to cocoa powder, redcurrants, peaches, pomegranates, blueberries and blackberries. So, so youthful. The palate is very plush, fleshy and long. Flavor-soaked with rich and fresh blackberry and red-plum flavors. Long cellaring life here. An excellent Eligo. 96 pts